EditFest Los Angeles 2023 – Live!
EditFest is one of the greatest examples of ACE's mission to educate others about the craft of editing and to advance the art and dignity of the profession. Thanks to our generous sponsors, EditFest LA is able to provide a setting, both In-Person, August 26th, and Virtual, September 30th. Attendees and panelists will be able to interact and network, exemplifying ACE's mission to celebrate editors and the art of editing while encouraging the next generation.
Kevin Tent, ACE

President, American Cinema Editors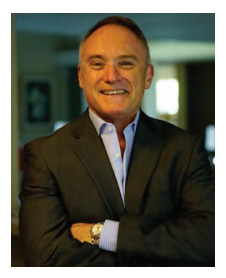 EditFest LA Live
Thanks to all for making this a very successful event!
10:30am – Check In, Saturday, August 26th, 2023
11:00am
WELCOME by Kevin Tent, ACE
Blackmagic Presentation with Ryan A. Nichols, Filmmaker & DaVinci Resolve Colorist and Jason Martinez.
PLEASE CHECK BACK FOR
EDITFEST GLOBAL VIRTUAL EVENT
SCHEDULE & PANELS SEPT 30, 2023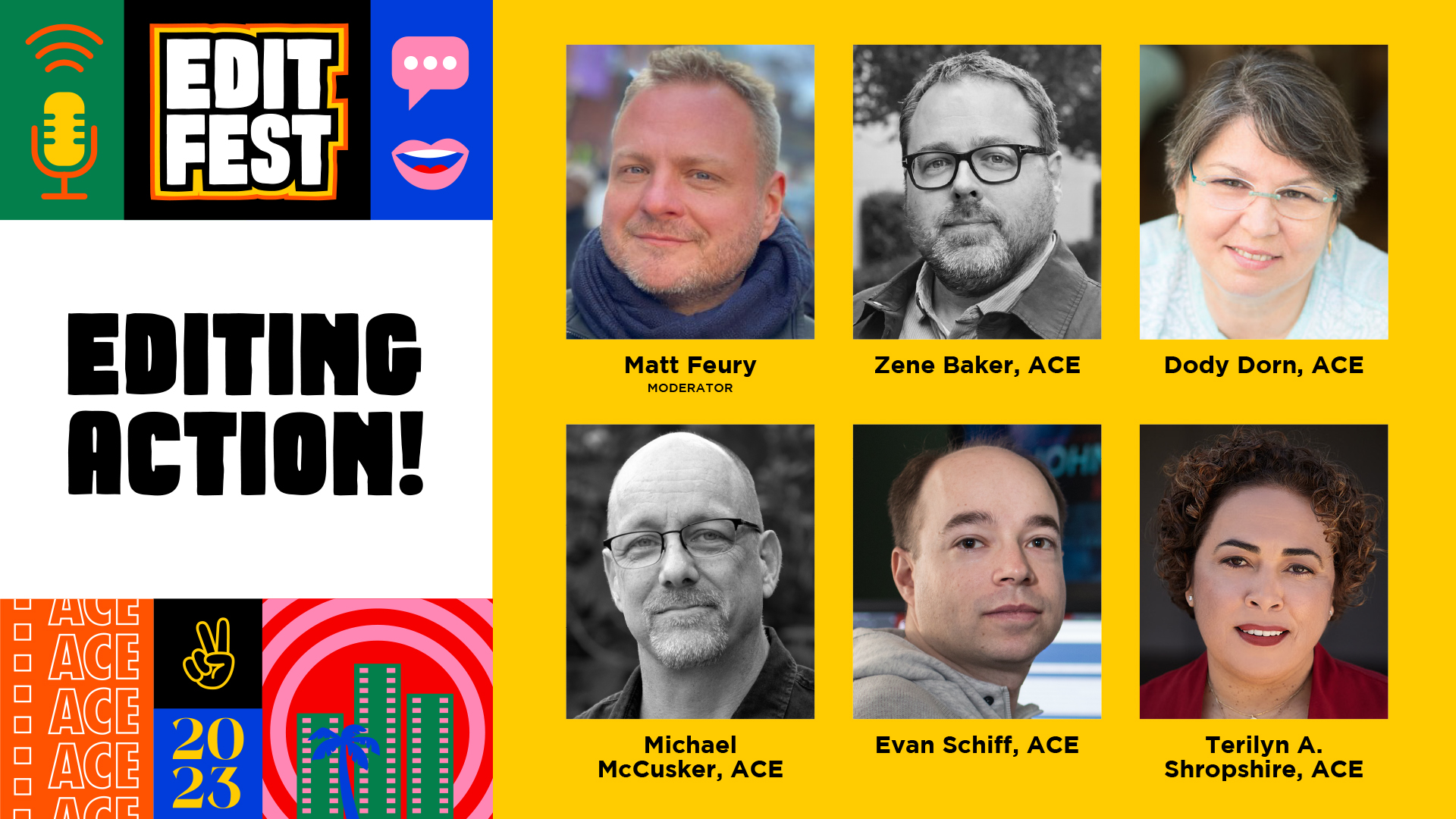 11:30am



EDITING ACTION!
Moderated by Matt Feury, AVID Sr. Director & Artist Relations
Panelists:
Zene Baker, ACE – WandaVision, Thor: Ragnarok
Dody Dorn, ACE – Zack Snyder's Justice League, Rebel Moon
Michael McCusker, ACE – Indiana Jones and the Dial of Destiny, Ford v Ferrari
Evan Schiff, ACE – John Wick: Chapters 2 & 3, The Marvels
Terilyn A. Shropshire, ACE – The Woman King, The Old Guard
1:00pm – Break for lunch



2:15pm – Raffle
---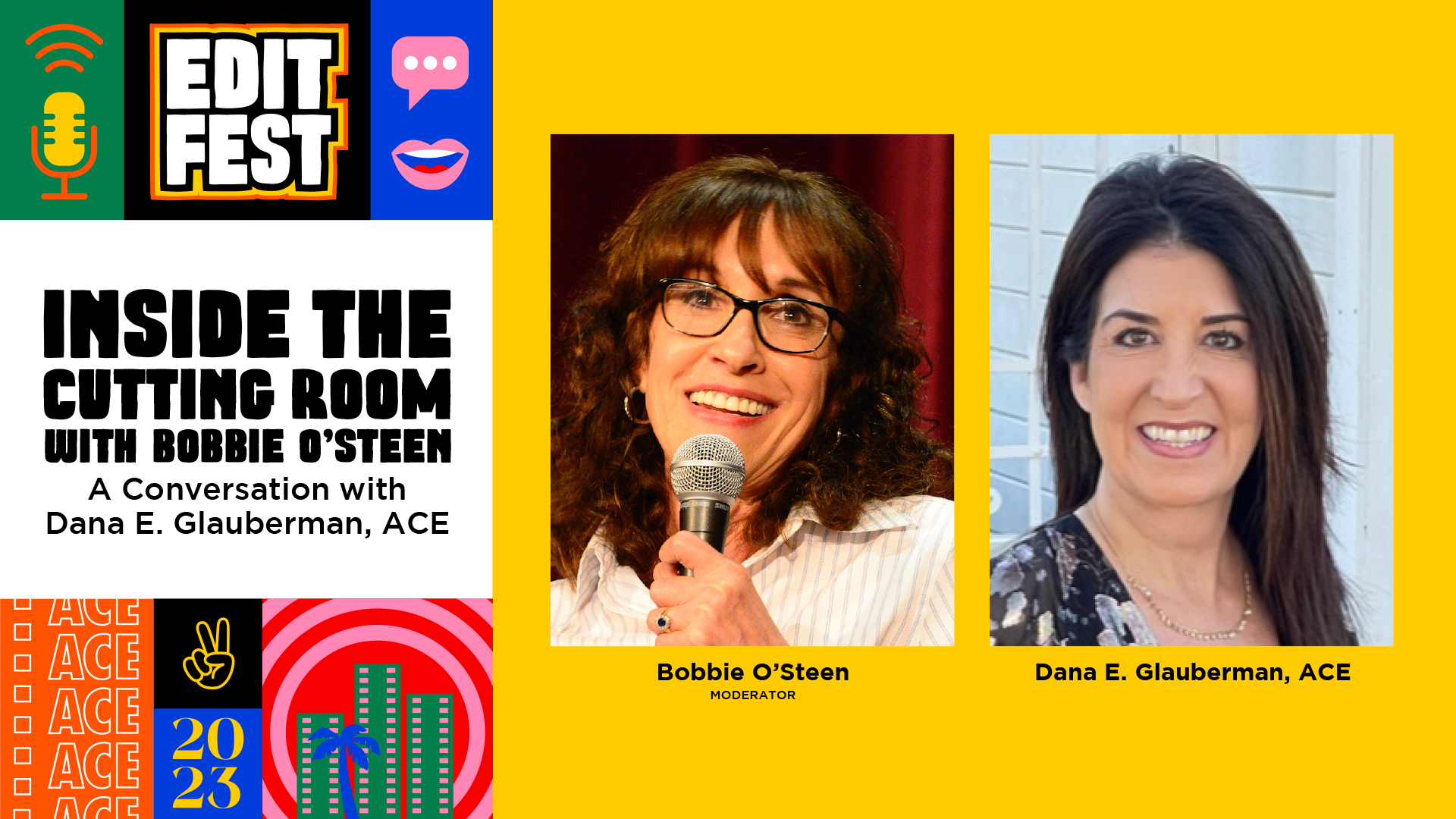 2:30pm

INSIDE THE CUTTING ROOM with Bobbie O'Steen
"A Conversation with Dana E. Glauberman, ACE"
    Bobbie is the author of The Invisible Cut, Cut to the Chase, and Making the Cut  at Pixar.
    Dana's credits include The Mandalorian, Creed II, Up in the Air, Ghostbusters: Afterlife and Juno.
4:00pm – Short Break
---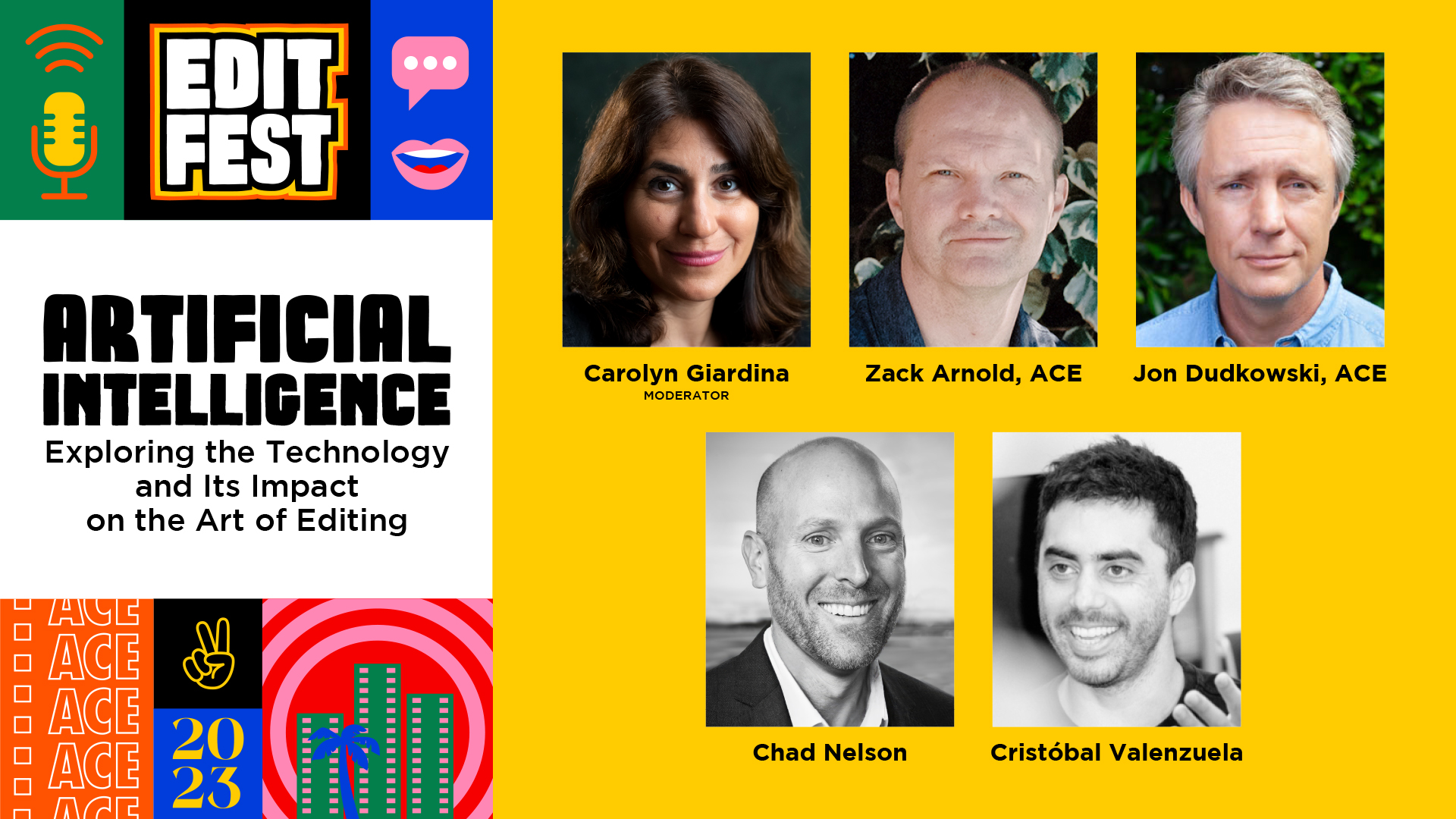 4:15pm
ARTIFICIAL INTELLIGENCE:
"Exploring the Technology and Its Impact on the Art of Editing"

Moderated by Carolyn Giardina, Tech Editor -The Hollywood Reporter
Panelists:
Zack Arnold, ACE – Optimize Yourself, Cobra Kai
Jon Dudkowski, ACE – Star Trek: Discover
Chad Nelson – Creative collaborator with OpenAI
Credits include Award Winning Animated Short, Critterz
Cristóbal Valenzuela – Co-founder and CEO of RunwayM
---
5:45

Wrap Time
,

last panel ends
After Party

– a chance to mingle with other guests and editing professionals.

NOTE: Despite the ongoing labor disputes, EditFest will remain scheduled as planned. ACE supports the WGA and SAG fight for better work conditions. Also, please note that EditFest is not a "struck" event.
EDITFEST GLOBAL

 

VIRTUAL

EVENT


Saturday, September 30th, 2023
Watch fascinating Interviews and Panels,
Connect with others across the globe,
Chat with your favorite editors in Breakout Rooms,
Check out the latest tech in the Expo rooms.
Stay in, relax and join us online.
Details coming soon. Please check back!
Become an EFG Contributor