Message from the Board 1st Qtr, 2023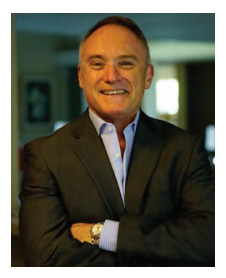 HELLO EDITORS!
Welcome to CinemaEditor's new Awards Issue.  We learned the nominations for the 73rd Eddie Awards as this issue was going to press, and looking at the nominees as well as all of the submissions and the shows on our ACE streaming app it proves that once again there is incredible work being done out there. Such an impressive list of films, television shows and documentaries! Good luck to everyone and congratulations to the 2023 Eddie nominees.
And congratulations are in order for Lynne Willingham, ACE, and Don Zimmerman, ACE, the recipients of this year's Career Achievement Awards. These two have had incredible careers cutting some of our favorite movies and television shows. We're fortunate to highlight them in this issue, with articles about their long and winding careers. Not a spoiler: They've worked hard and love what they do.
And of course congratulations to this year's Golden Eddie recipient, Gina Prince-Bythewood. Another hard worker and gifted director with incredible talent and versatility. And the best part? She's a director who appreciates and understands the importance of the editing process. For these reasons and more we're thrilled to honor Gina with this year's Filmmaker of the Year Award. Again see inside for a great article where Gina talks about her career and her long collaboration with our very own Teri Shropshire, ACE.
In this issue you'll find in-depth stories and interviews with top editors. Like Stephen Rivkin, ACE, who talks about the team's work on Avatar: The  Way of Water; Sreekar Prasad, who discusses RRR; and Helen Kearns, ACE, and Rejh Cabrera, who fill us in on the charming and otherworldly doc Good Night Oppy. We also hear from Fire of Love director Sara Dosa and the documentary's editors, Erin Casper and Jocelyne Chaput. Plus, as always, there's more. So dig in and enjoy this issue!
In other news from ACE headquarters, the Education Committee is excited to announce the rebirth of the ACE Visiting Editors Program. Check out the new standalone page on our website. Any school or educational institution wishing to invite an ACE editor/speaker can do so by simply asking. The Committee is especially excited about being able to reach out to community colleges and other institutions that might not have the resources to bring an editor to campus. Thank you chair Jacob Bricca, ACE, and the Education Committee!
It was great to see everyone at the ACE Holiday Party! What a fun bash! There is truly nothing better than a room full of more than 500 editors. And by the photos inside it looks like our New York editors had just as much fun.
So let the fun and games begin! See you at UCLA's beautiful Royce Hall for the 73rd annual Eddie Awards on March 5th! And if you can't make it, no worries, you can livestream the show! Remember to keep an eye out for each other. Nobody knows the life of a hard working editor better than another hard working editor. So stay strong, stay healthy, be brilliant and keep on cutting!
– KEVIN TENT, ACE
Explore Your Favorite Topics