Featured in Content:
Adrian Pennington | Christopher Tellefson | Cuts We Love | Moneyball
CUTS WE LOVE – "Moneyball"
Interview by Adrian Pennington, with Christopher Tellefson, editor of "Moneyball", a 2011 American biographical sports dramedy film directed by Bennett Miller.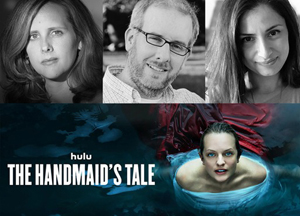 Glenn Garland, ACE talks with editors, Wendy Hallam Martin, ACE, Aaron Marshall, and Ana Yavari about editing season 5 of the powerful drama, THE HANDMAID'S TALE. Wendy won an...
Explore Your Favorite Topics