From The Vault is a monthly series of video interviews and/or panels with editors who have become legends over the past 25 years in the editing profession. They are being generously provided by Allan Holzman, ACE.
These include talks with editors of movies like Chariots of Fire, Little Big Man, Bladerunner and many, many more. Enjoy!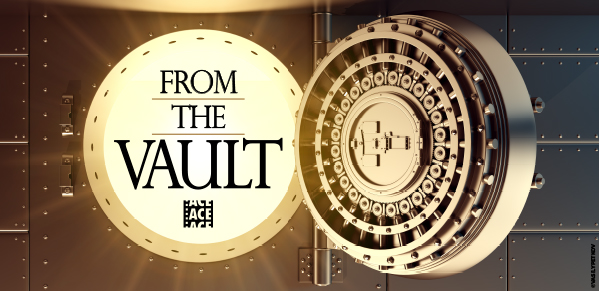 For the New Year!  Stephen Mirrione, ACE discusses "Traffic" at IAVA. Winner of 4 Oscars: Best Picture, Best Supporting Actor, Best Writer, Best Editor.​ (5m), Courtesy Allan HolzmanMore...Explore Your Favorite...
A HOLIDAY GIFT...ENJOY!  Three time Academy Award winning film editor, Thelma Schoonmaker, ACE, discusses her editing of AVIATOR and THE DEPARTED from Invisible Art/Visible Artists panels in 2005 and IAVA 2007. She earned Academy Awards for both films​.   Courtesy...
Petro Scalia, ACE  - Editor, "Gladiator", Invisible Art/Visible Artists (IAVA) Panel, 2001 (5m), Courtesy Allan HolzmanMore...Explore Your Favorite TopicsEditFestTechnologyInterviewsMoviesNewsCinemaEditorMagTelevisionEditors On EditingInternationalAll Videos