In Memoriam – Jon Gregory, ACE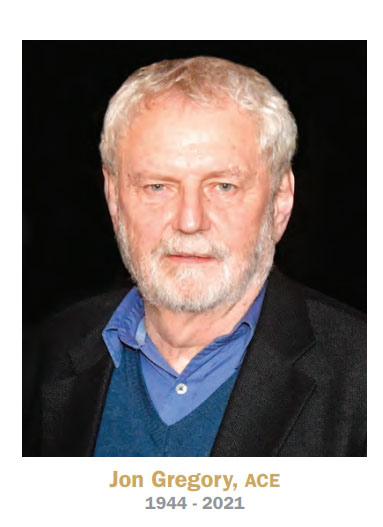 Jon Gregory, ACE, Oscar®-nominated editor of Three Billboards Outside of Ebbing, Missouri, passed away on Sept. 9 following a short illness. He was 77. Gregory worked with director Mike Leigh for over 30 years on films including Secrets & Lies, which won the Palme d'Or at Cannes, and more recently, historical drama Peterloo. With director Mike Newell he also did several films including Donnie Brasco, Pushing Tin and Four Weddings and a Funeral.
Three Billboards earned a total of seven Academy Award® nominations including for editing and best picture. It won two Oscars, for Frances McDormand (actress in a leading role) and Sam Rockwell (actor in a supporting role.)
Gregory was born in Lahore, India (now Pakistan) on May 21, 1944. His father, Jack Gregory, was an agricultural estate manager and his mother, Beryl, was a hairdresser. They moved to Bangalore in 1949 and back to the U.K. in 1953. He attended Reigate School in Surrey, but his interest was in film, not studying.
He started as a draughtsman at Vision Hire and answered an advertisement which led to a job on the scenery crew at the BBC where he became attracted to editing as pictorial storytelling. He joined the film department at Ealing Studios where he rose from assistant to editor. His early work was in television on Play for Today, Open All Hours, BBC2 Playhouse and High Hopes, which began his 30-year career with Mike Leigh. His gift of storytelling, his innate humanity and his wry sense of humor made him an asset on any project. He won an ACE Eddie for his work on A Year in Provence in 1993.
Among Gregory's many credits are In Bruges, Living Out Loud, Beautiful People, Ned Kelly, Penelope and Killing Me Softly. He is survived by his wife, Sue Baker; his children, Amanda and Claire; stepdaughter Sarah and nine grandchildren. – JACK TUCKER, AC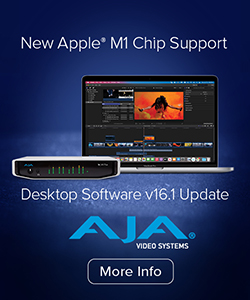 Explore Your Favorite Topics