Featured in Content:
Daniel Hunter | David Hunter | Post In Black | Tatiana Johnson | Victoria C Page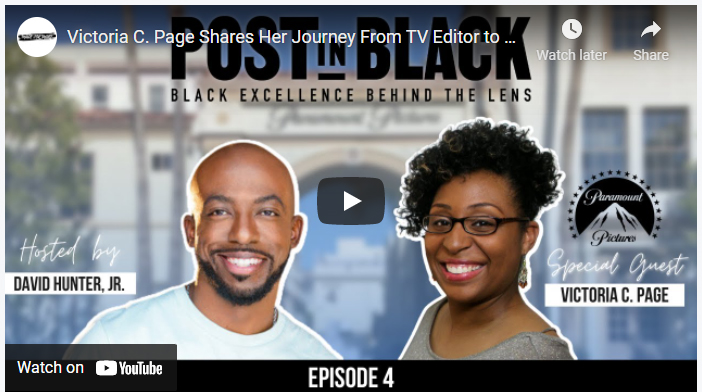 On this exciting episode, we talk to Editor/Assistant Editor Victoria C. Page whose post-production credits include Hightown (STARZ), Proven Innocent (20th Century Fox), Station 19 (ABC) and Shots Fired (Fox). Victoria also worked on A Wrinkle in Time, the Walt Disney Motion Pictures feature directed by Ava DuVernay that grossed over a hundred million dollars at the box office.
Victoria received a Project: Involve Fellowship as part of Film Independent's Artist Development, is an associate of American Cinema Editors (ACE) and has had films premiere at the Pan African Film Festival, LA Shorts Festival and the LA Film Festival.
Originally from New Orleans, LA, Victoria moved to Los Angeles in 2010 for the sole purpose of wanting to become an editor. Her early experiences include assistant editing for reality TV, scripted TV, several comedy specials, features and short films. More recently she became an editor for season 2 of Hightown but then decided upon a major career switch and is on the post-executive tract at Paramount Studios as a Daily Supervisor for Paramount Pictures Feature Post.
With her wealth of knowledge and experience she talks about what she's learned along the way, some often held misconceptions when it comes to editing, how to handle creative critiques, how to network and why it's so crucial.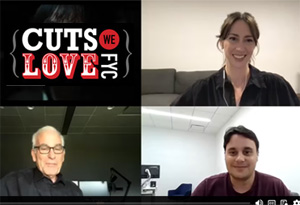 Cuts We Love: "Beef" EidtFest Sneak Peek interview by Michael Tronick, ACE, with editors of "Beef", Laura Zempel, ACE and Nat Fuller, Emmy nominees for their work on the season...
Explore Your Favorite Topics