Featured in Content:
Adrian Pennington | Cuts We Love | Peter Sciberras | The Power of the Dog
Host, Adrian Pennington interviews Peter Sciberras, editor, "The Power of the Dog", now streaming on Netflix.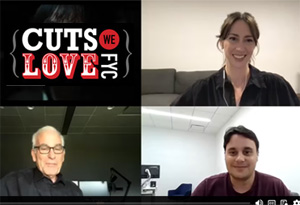 "BEEF" An interview by Michael Tronick, ACE, with editors Laura Zempel, ACE and Nat Fuller, Emmy nominees for the season finale, Episode 10 "Figures of Light."  The scene chosen...
Explore Your Favorite Topics