Featured in Content:
Adrian Pennington | Cuts We Love | Peter Sciberras | The Power of the Dog
Host, Adrian Pennington interviews Peter Sciberras, editor, "The Power of the Dog", now streaming on Netflix.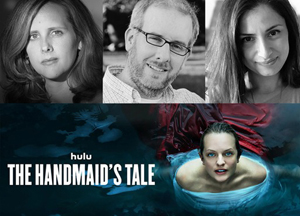 Glenn Garland, ACE talks with editors, Wendy Hallam Martin, ACE, Aaron Marshall, and Ana Yavari about editing season 5 of the powerful drama, THE HANDMAID'S TALE. Wendy won an...
Explore Your Favorite Topics