Message from the Board 2nd Qtr, 2023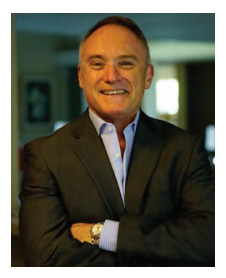 HELLO EDITORS!
Hello Editors!
Hope our magazine in either hardcopy or digital form finds you healthy and well!
First of all – how about this year's Eddie Awards? What a wonderful, heartfelt evening with absolutely beautiful
speeches and tributes to our Career Achievement recipients Lynne Willingham, ACE, Don Zimmerman, ACE, and to our Golden Eddie recipient Gina Prince-Bythewood. Their acceptance speeches in return were just as beautiful and truly inspiring. There was a lot of love out there for our profession and the relationships created by it. Congratulations are also in order to all the winners and the nominees. What a great afternoon and evening which wouldn't have happened without the hard work from Jenni McCormick, team ACE, our volunteers, Jessica and Ryan Whitney and their folks at ZOē Productions. Big thanks to you all!
ACE's Invisible Art/Visible Artists was informative, completely entertaining and an all around blast, moderated for the first time by yours truly! Thank you Alan Heim, ACE, for moderating over so many years and thanks also go to Jenni McCormick and Erin Flannery, who have produced the event for just as many. Big thanks to the nominated editors too for sharing their clips and experiences.
ACE also made a big splash, in April, at the National Association of Broadcasters (NAB) Show in Las Vegas. ACE presented a panel discussion on the Main Stage with the team behind The Last of Us. The event was packed and editors Timothy Good, ACE, and Emily Mendez did us proud. Thank you Carolyn Giardina for moderating.
Also, for the first time ever, a team of ACE's rockstar editors held two masterclasses during NAB. Aaron I. Butler, ACE, and Mark Hartzell, ACE, generously passed along their knowledge and wisdom in the first workshop and James D. Wilcox, ACE, followed up in the second with an in-depth discussion about his life and career path.
Inside you'll find a bunch of great articles and interviews with the editors of some of today's top shows. Like A Black Lady Sketch Show, Poker Face, The White Lotus and the docuseries Dear Mama, just to name a few.
One last thing – Take the stairs! I'm not saying anything we all don't know but we work long hours, sitting in front of screens all day. Not the best thing for our health. So make sure you get up, move around, stand and work part of the day, eat right, take a walk and when possible, take the stairs. A healthy mind and body equal a better and happier editor.
Be bold, be brilliant and keep on cutting!
– KEVIN TENT, ACE
Explore Your Favorite Topics