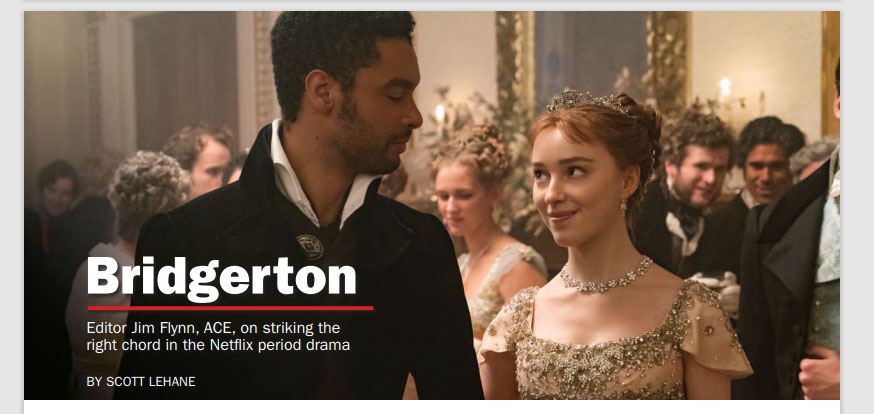 Netflix's Bridgerton is a piece of romantic escapism that chronicles the melodramatic intrigues of London's high society as young women pursue love and happiness in the spring social season. Adapted from Julia Quinn's romance novels, the eight-part series is set at the height of Britain's Regency era, revolving around the 'incomparable' Daphne Bridgerton (Phoebe Dynevor) and the dashing Duke of Hastings, Simon Bassett (Regé-Jean Page), narrated by the salacious gossip columnist Lady Whistledown (voiced by Julie Andrews). The genre-twisting series is certainly a period drama, but it's not the type of fare you'll find on Masterpiece Theater.
The series debuted on Christmas Day, 2020 and quickly became a pop-culture phenomenon. The streaming giant reported that it was watched in 82 million households in its first 28 days on the service, breaking all previous records. "It's sort of rare that you work on something that's so widely seen and widely loved and it makes me happy that stuff that I spent so much time on is giving people joy," says editor Jim Flynn, ACE, whose credits also include the 2018 Netflix series The Haunting of Hill House.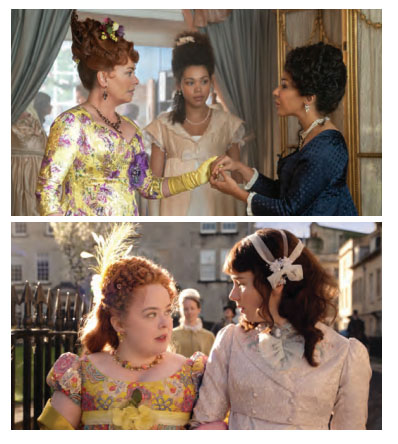 Flynn first got involved with the project when Shondaland's Betsy Beers (executive producer) and Scott Collins (co-executive producer) arranged a meeting with showrunner Chris Van Dusen to talk about the script. "I think we all kind of felt the same way about the themes and the energy and the rhythms of where the show wanted to go. I think we really saw eye to eye, and so we went forward together."
Filming started in August 2019, using locations around the U.K., while the editor received the dailies back at Raleigh Studios in Los Angeles where Shondaland (Shonda Rhimes was an exec producer) is based. Flynn edited two episodes of the series helmed by Julie Anne Robinson including the pilot, "Diamond of the First Water," which set the tone for the series, as well as episode 6, "Swish."
He also worked on episodes 2 and 3, "Shock and Delight" and "Art of the Swoon," directed by Tom Verica, which were later handed over to editor Kyle Bond to finish. Bridget Durnford edited episodes 7 and 8, "Oceans Apart" and "After the Rain," while Gregory Evans cut episodes 4 and 5, "An Affair of Honor" and "The Duke and I."
"It was a great crew and we really all got along. We were really helpful to each other, and I missed sharing cuts with them when we split apart," says Flynn. "That was the biggest hardship for me in the lockdown – just the sort of isolation. I like to have my assistant sitting in the room sometimes when I'm editing, and the other editors. It was so nice to be able to invite them in and show them stuff. That was hard to do without."
Flynn reports that he has been working with his assistant editor Robb Raufus since The Haunting of Hill House. "He understands what a scene is really all about and what editing can be. I don't want to let him go, but he's going to be an editor very soon," says Flynn.
In addition to prepping and organizing the dailies, Raufus also handled script syncing in the Avid Media Composer. Flynn says that he tried to give Raufus scenes to cut as often as often as possible, depending on his schedule. "A lot of times he'll surprise me on a scene. I didn't imagine it would go a certain way and he'll have a really interesting perspective on it that I like," says Flynn.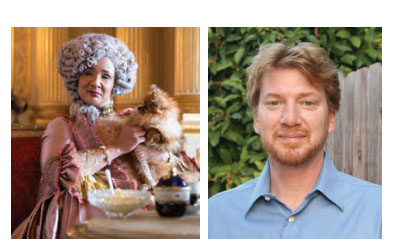 The editor reports that principal photography had wrapped and that he was able to finish his directors' cuts with Van Dusen and the directors in person before the pandemic shut down everything in town.
After that, the studio cut and the Netflix cut all had to be finished remotely, and the show didn't finally wrap up until Thanksgiving 2020 after almost eight months of remote post-production. "It was really kind of a boon for us, timing wise, to be able to work through this pandemic, because, like everyone else, we all scattered to the four winds and I actually ended up in RhodemIsland where I have a summer place, and I just worked from there for the most of 2020."
But that's not quite as ideal as it may sound. "You want to be in the room with the people that you're working with. Any editor will tell you, it's just the best way to work, because you kind of feel how the energy's going and sense what's going well and what isn't going well," explains Flynn.
The team used Evercast for remote collaboration, but Flynn reports that often they had more success with emailed notes and phone conversations. "To use a golf metaphor, I would get it onto the green, and Chris would send me notes and then we would jump on an Evercast and get to the fine-tuning parts. But I would do the bigger, broader brush strokes on my own. That was an easier way, I think, for both of us to work."
His approach, as Flynn explains: "This has always got to be fun. As soon as we lose that energy that makes it fun, we're going to get in trouble. And so, I was always [in favor of] moving things forward and keeping it going. You know, if there's a camera move, let's use it; if there's a beautiful shot, let's use it.… There was always a pace and a bounce and a rhythm that wanted to be upbeat as much as possible."
"And obviously there are some somber and some beautiful and tender moments where we sort of slowed everything down, but I think we made those more effective by everything else around them," says Flynn. "I think that it was helpful to have the contrast."
Flynn explains that balancing the tension between the two leads – Daphne and Simon – took a lot of fine tuning. "[Their relationship]… became flirtatious, but also balanced by the fact that she's annoyed by him. And then, as they begin to fall closer and closer in love with each other, obviously sexual tension arose from their relationship." In one scene, the two lovebirds are gazing at a painting as their hands gradually drift closer and closer together.
"When I saw it the dailies, I thought, this is never going to work. I can't possibly put this on screen for as long as it is. And then, as the scene started coming together and I was starting to build in the close-ups, I realized, 'No, it's actually exactly right,'" says Flynn. "It perfectly illustrated these two people coming together, cautiously and very slowly and … I felt this was a time when I really should take a breath, and let this moment take the time that it needs."
Music plays a key role in the film's neo-campy appeal. Flynn credits composer Kris Bowers, who "composed music that felt in one part classical and in another part, very modern." Flynn explains that for the initial pass at the pilot, they temped in modern music, which led to "a bit of a conversation … a lot of conversations, actually.… I think Shonda and Chris wanted to keep it a little more of a traditional period piece."
But that led them to the idea behind the show's soundtrack, which incorporates classical renditions of modern music, with Bower's modern interpretations of classical music. For example, the Vitamin String Quartet provided orchestral covers of Ariana Grande's "Thank U, Next," Maroon 5's "Girls Like You," Shawn Mendes' "In My Blood" and Billie Eilish's "Bad Guy." "That made it feel like it was period, but it also made the people watching it feel that it was modern and fresh," the editor explains.
For Flynn probably the biggest challenge was finding the right tone for the pilot. "We had these dramatic events and then just some sort of silly fun moments. There are some moments  where people are, not evil, but certainly there [are] some diabolical aspects to some of these people. Striking that right sort of palette emotionally for the series was probably the thing we spent the most time on. And music was certainly a big part of that, but also the performances. Balancing all that was the biggest challenge, but it was also the most fun. That's what we do and that's what makes it interesting."
He hopes viewers "just enjoy the ride because it's fun. It's wish fulfilment, and it's beautiful to watch and to look at, and I don't think anyone's trying to teach a lesson here or give any sort of lecture. I just hope it will give them joy," he concludes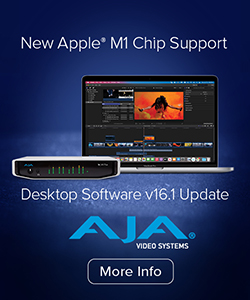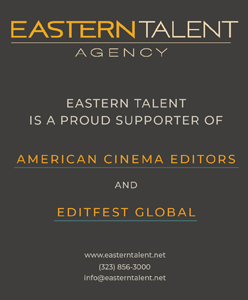 Explore Your Favorite Topics