Featured in Content:
ACE Presents | Captain Fantastic | Javon Walker-Peters | Joseph Krings ACE | Kayni Narcisse | Mike Myers
American Cinema Editors Presents: Joseph Krings, ACE, and Mike Myers discussing the editing of Captain Fantastic.
The Q&A followed a screening of the film at Metrograph, New York. 
Credits for the video are:
Directors of Photography / Editors: Kayni Narcisse and Javon Walker-Peters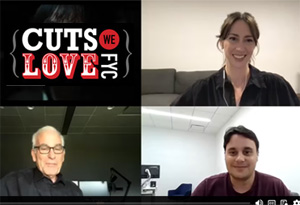 Cuts We Love: "Beef" EidtFest Sneak Peek interview by Michael Tronick, ACE, with editors of "Beef", Laura Zempel, ACE and Nat Fuller, Emmy nominees for their work on the season...
Explore Your Favorite Topics