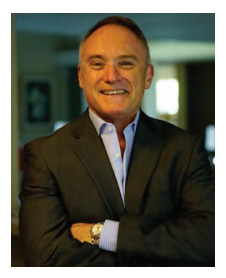 HELLO EDITORS FROM FAR AND WIDE!
Welcome to the latest issue of CinemaEditor, where we feature interviews with the superstar editors of some of this year's most talked about and anticipated movies, including King Richard, Dune, The French Dispatch, Last Night in Soho and No Time To Die. What a lineup! And let's not forget chitchats with the editors of numerous animated features, among them Luca and Vivo.
Lots of exciting news to report from ACE headquarters. First off, we'll be having the 72nd ACE Eddie Awards on March 5 – live! Yes, you heard that right – live! And, we've opted to try something different this year, so we're excited to announce we'll be having our awards show at the historic ACE Hotel & Theatre in downtown L.A. It's ACE at the ACE! I'm positive D.W. Griffith, Charlie Chaplin, Douglas Fairbanks and Mary Pickford would be proud to know their beautiful United Artists Theater will be the host of the 2022 Eddie Awards.
Question: Who has done more than anyone to diversify and democratize American Cinema? Who has guided and supported countless screenwriters, playwrights, directors, composers, filmmakers in general and yes … editors? The answer: The Sundance Institute! In celebrating The Institute's 40th anniversary we're honored and thrilled beyond words to award The Sundance Institute with this year's Golden Eddie.
But wait there's more! This year's Career Achievement honorees are two very special ACE members. First, the extraordinary editor of countless documentaries, television shows and feature films, not to mention a longtime active member of MPEG and ACE, as well as ACE's Secretary since 2007. The one and only Lillian Benson, ACE! And our other honoree is the honorable Sir Richard (Star Wars, The Conversation and too many amazing credits to list) Chew, ACE. This promises to be a fantastic night of celebrating the year's terrific work and the art, craft and magic of editing.
Welcome new and returning board members! In September, the membership elected Vice President Sabrina Plisco, Treasurer Andrew Seklir, board members Kate Amend, Richard Chew, Bonnie Koehler, Michael Ornstein and Terilyn A. Shropshire. Joining as Associate Board Members are Dana E. Glauberman, Mark Helfrich, Nancy Richardson and John Venzon. And a big heartfelt thank you to outgoing board members who have dedicated so much of their time and energy to our great organization: Vice President Carol Littleton, Treasurer Steve Lovejoy, board members Mary Jo Markey, Jackie Cambas and star ACE member Troy Takaki.
The high level of interest in the new committees born from the committee fair held during our annual meetingthis year has been truly amazing. Mission statements have been written and committee chair people have been selected for the International, Education, New York, ACE Connect, Animation and Social Committees. In fact the ACE Social Committee put together their first event on Nov. 20 – a healthy morning hike up and down the stair streets of Silver Lake guided by Charles Fleming, the author of The Secret Stairs of Los Angeles. It was a great way to mingle with fellow editors, get some exercise (something we don't prioritize enough) and learn more about the history of our fine city. These committees
are still in their early stages of development so keep your eyes peeled for updates on our website and in the ACE Newsletter, if you have interest, don't be shy! Reach out and get involved! You'll have fun and get to hang with some of the best people in the world.
Congratulations and good luck to this year's ACE Interns Mckenna Cook and Catherine Goohs! And also the very best to Matt Allen who wraps up as this year's fellow at the Eric Zumbrunnen Fellowship. What a great group of young editors – your passion is inspiring and any of our members who had the pleasure of meeting you will no doubt feel the same way I do – that you've got what it takes, and you'll be wonderfully successful editors someday soon!
This issue is off to the printer shortly, so we unfortunately have no idea who this year's Eddie nominees will be. So … Congratulations to all the nominees and non-nominees alike for a year of incredible editing. Best of luck and enjoy the fruits of your labor and the love from your fellow editors.
And lastly, remember to keep an eye out for your fellow ACE members. It's been a tough two years for all, but some have had a tougher time than others. Nobody understands an editor's life more than another editor. So check in with each other, especially if you sense somebody's having a rough time. Be proud, be bold and be brilliant!!! See you at the Eddies!
KEVIN TENT, ACE
American Cinema Editors President
Explore Your Favorite Topics