Featured in Content:
Manhattan Edit Workshop | Nam Na-young | Squid Game
"Squid Game" Editor Nam Na-young Joins Filmmaker U!
In this episode we talk about her amazing work on  the smash hit "Squid Game", her career in feature films, and Korean filmmaking! Nam Na-young is a South Korean film editor and negative cutter.  She has edited films with directors Ryoo Seung-wan ("Arahan," "The City of Violence," and "Crying Fist"), Kim Jee-woon ("The Good, the Bad, the Weird" and "I Saw the Devil"), and Kang Hyeong-cheol ("Scandal Makers," Sunny," and "Tazza: The Hidden Card").  Her recent work includes the smash Netflix hit "Squid Game."  Nam has edited more than 60 films.  Special thanks for Ran Ha for translation. Join Us at: https://www.youtube.com/watch?v=THck3wCoXL4
For more information please viist: https://www.filmmakeru.com/
​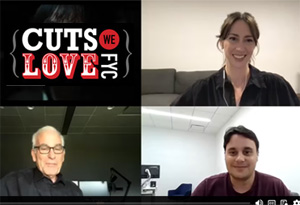 Cuts We Love: "Beef" EidtFest Sneak Peek interview by Michael Tronick, ACE, with editors of "Beef", Laura Zempel, ACE and Nat Fuller, Emmy nominees for their work on the season...
Explore Your Favorite Topics