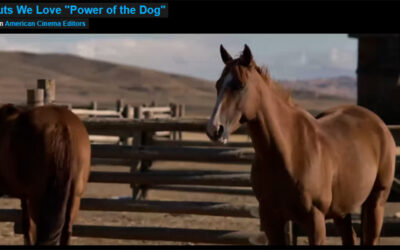 Host, Adrian Pennington interviews Peter Sciberras, editor, "The Power of the Dog", now streaming on Netflix. More...Explore Your Favorite TopicsEditFestTechnologyInterviewsMoviesNewsCinemaEditorMagTelevisionEditors On EditingInternationalAll Videos
Eoin McDonagh, of Dublin Editors, in a conversation with Úna Ní Dhonghaile, ACE, editor of "Belfast". Join us for a deep dive into the editing of Kenneth Brannagh's Belfast with Úna Ní Dhonghaíle, ACE. We'll have the inside story of the making of this...
For the New Year!  Stephen Mirrione, ACE discusses "Traffic" at IAVA. Winner of 4 Oscars: Best Picture, Best Supporting Actor, Best Writer, Best Editor.​ (5m), Courtesy Allan HolzmanMore...Explore Your Favorite...
Explore Your Favorite Topics