In Memoriam – Robert Dalva, ACE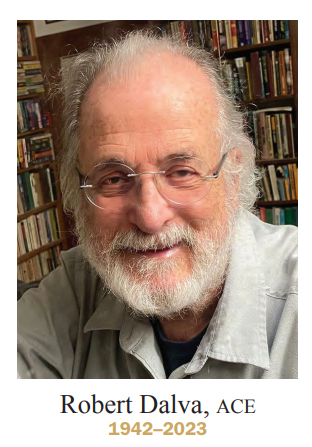 Robert Dalva, ACE – the Oscar-nominated editor of 1979's The Black Stallion – passed away on Jan. 27 of lymphoma. He was 80.
He learned his craft at the USC School of Cinematic Arts, which he attended in the '60s with the likes of George Lucas and Walter Murch, ACE. He was then hired by the U.S. Information Agency to work with Verna Fields. Early movie work included Lions Love, a drama that he cut for Agnes Varda in 1969. During the '70s he worked for George Lucas and Francis Ford Coppola when they launched American Zoetrope. In fact, he shot second unit on Star Wars.
In 1979, Dalva teamed up with director Carroll Ballard, to edit and shoot second unit on The Black Stallion, which earned him an Oscar nomination in film editing. Coppola was so impressed with Dalva's work on The Black Stallion that he promised him he could direct a sequel if they made one. Four years later in 1983 Dalva directed The Black Stallion Returns.
His editing credits include Brian DePalma's thriller Raising Cain, Haskell Wexler's war film Latino, and several movies for Joe Johnson, including Hidalgo, October Sky, Jumanji (1995) and Jurassic Park III. His work in television included Frontline, Real Sex, American Masters and Cadillac Desert. He was the cinematographer on Seasons 4 and 5 of the series Nash Bridges.
His last editing credit was 2021's San Francisco Stories. Dalva was a unique filmmaker: a cameraman with an extraordinary eye and an editor with a gift for storytelling. He will be greatly missed by all of us. – JACK TUCKER, ACE
Explore Your Favorite Topics