In Memoriam – Lewis Erskine, ACE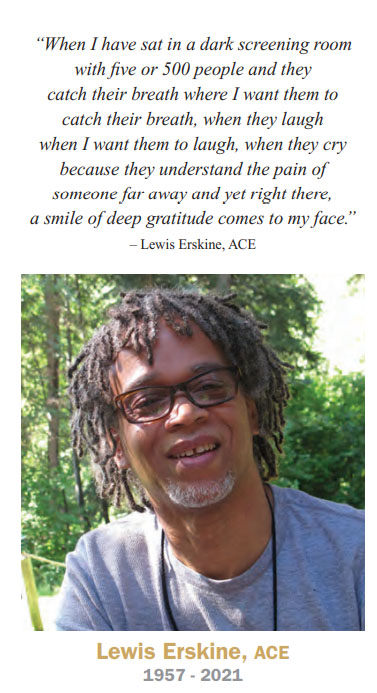 Lewis Erskine, ACE, a native New Yorker who loved music and poetry almost as much as he loved editing, passed away in the early hours of the morning of June 3, 2021, after a long battle with cancer. He was 64. Erskine is survived by his son, Keita Omowale Erskine, and his partner, Ann Pogue.
ACE extends condolences to his family and friends. Erskine was an esteemed editor in the documentary field with over 30 film credits, but he did not set out to edit. His first job was mixing sound for clubs, concerts and vinyl  records. Eventually he began to edit news for local TV stations and ultimately landed at WNET where he edited the MacNeil-Lehrer NewsHour. Eager to explore long-form documentaries he landed a gig at a company that produced progressive documentaries and later moved on to work with
legendary African American producer St. Clair Bourne.
That's when he began telling stories about the heart and soul and the struggles of Black people. Over the course of his career, Erskine collaborated with many directors – Shola Lynch, Ken Burns, Michael Moore, Walter Cronkite, Bill Moyers and, perhaps most importantly Stanley Nelson with whom he edited nine films.
His credits include The Black Press: Soldiers Without Swords, Jazz, The Murder of Emmett Till, Free Angela and All Political Prisoners, Cesar's Last Fast and Miles Davis: Birth of the Cool. Erskine won an Emmy® (2011) and an ACE Eddie (2012) for his work on Nelson's "Freedom Riders" for PBS' The American Experience. He was also an advisor at Sundance Institute Documentary Edit Lab five times in 11 years and most recently, was an Assistant Arts Professor at NYU Tisch School of the Arts. "Lewis Erskine's brilliance as an editor was reflected in his compelling body of work. He was known for his professional generosity but his real gift was for the collaborative process, always working to let the story shine through." – Sandra Christie, ACE
"As a true believer in advocating inclusion and underserved voices in our industry, he was a brilliant mentor to many emerging filmmakers. But most of all, he was a kind-hearted friend to our documentary community." – Jean Tsien, ACE "Lewis always approached you with a huge smile, wearing a beautiful scarf and a fly hat. He radiated a warm energy that made every doc editor feel listened to and cared for. That's what he did for me and so many younger editors. Lewis knew our work, he offered advice, and he got incredibly excited about our dreams and hopes." – Carla Gutierrez, ACE
"I loved Lewis' presentations at the Sundance Lab. Hearing him talk about his art and his work was riveting. Not only was he inspirational, he was brutally honest, and a brilliant stand-up comic to boot. I miss my wise and wonderful friend." – Kate Amend, ACE
Rest in peace and power, Lewis. – LILLIAN BENSON, AC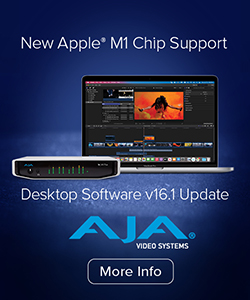 Explore Your Favorite Topics