Featured in Content:
Argo | Manhattan Edit Workshop | The Imitation Game | William Goldenberg ACE | Zero Dark Thirty
Friday, June 10th, 2022 -Join us as we talk with William Goldenber, ACE, Oscar-winning editor, about his amazing career working with some of the classic films of our time including "Zero Dark Thirty," "National Treasure," "Pleasantville" and more. 2 pm (ET) and 11 am (PT).
Watch on https://youtu.be/caRWG1Q_GJQ
​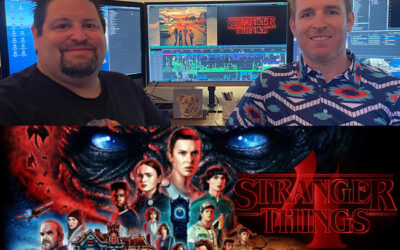 NEW Podcast! Glenn Garland, ACE talks with Dean Zimmerman, ACE and Casey Cichocki about editing the mind blowing new season of STRANGER THINGS. Dean has edited such fantastic...
Explore Your Favorite Topics