Featured in Content:
Argo | Manhattan Edit Workshop | The Imitation Game | William Goldenberg ACE | Zero Dark Thirty
Friday, June 10th, 2022 -Join us as we talk with William Goldenber, ACE, Oscar-winning editor, about his amazing career working with some of the classic films of our time including "Zero Dark Thirty," "National Treasure," "Pleasantville" and more. 2 pm (ET) and 11 am (PT).
Watch on https://youtu.be/caRWG1Q_GJQ
​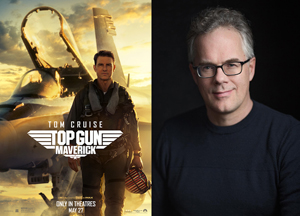 Glenn Garland, ACE talks with Eddie Hamilton, ACE about editing one of the most beloved films of the year, TOP GUN: MAVERICK, for which he won the EDDIE and has been nominated...
Explore Your Favorite Topics