Ep125: From Scraping Up Cigarette Butts to Editing, Directing, and Producing Emmy-Winning TV Shows | with David Rogers. Today's guest has mastered the art of wearing multiple hats in the entertainment industry. Emmy award-winning editor David Rogers has successfully transitioned from editor to director to producer, all while working on some of the most iconic comedies of our time. His first editing credit came from the famous "clip show" on Seinfeld where he was both assistant editor and editor. He went on to edit on The Office which was where he eventually began directing and producing. He's also worked on shows such as Newsradio, HBO's The Comeback & Entourage, The Mindy Project, and his latest project being Netflix's Space Force.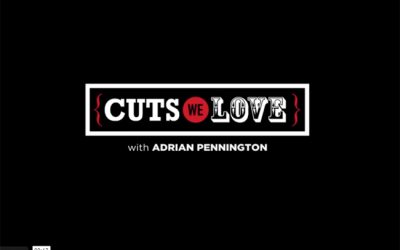 CUTS WE LOVE - "Deja Vu" Interview by Adrian Pennington, with editor of "Deja Vu", Chris Lebenzon, ACE More...Explore Your Favorite TopicsEditFestTechnologyInterviewsMoviesNewsCinemaEditorMagTelevisionEditors On EditingInternationalAll Videos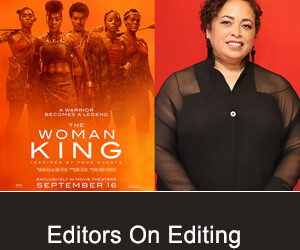 Glenn Garland, ACE talks with Terilyn A. Shropshire, ACE about editing the exhilarating, powerful film, THE WOMAN KING. Teri's credits include EVE'S BAYOU, LOVE & BASKETBALL, REDEMPTION: THE STAN TOOKIE WILLIAMS STORY, for which she won the EDDIE, TALK TO ME,...
Explore Your Favorite Topics